We arrived at the work site this morning. This Project is different from the others I've been on. A school is being built and is well underway. It is a major project so we can only get so much done in one week. The main thing is that we are helping with smaller tasks and our presence and support are moving the project along. We started by cleaning up a lot of the mess at the site and moving materials to where they are needed. There was a lot of construction material in one of the rooms and it all had to be cleaned out so work can begin on the construction of the second floor.
Eventually they will build a chapel on the site but the school is the primary project. The school will mostly serve children in a local slum that don't currently attend school.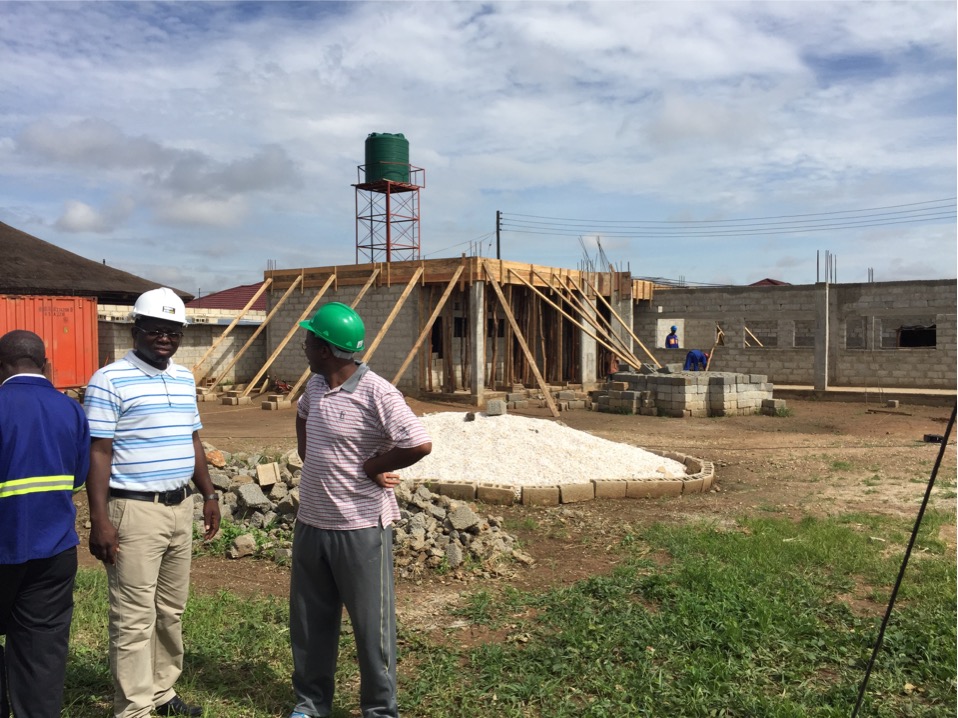 The build site. Forms and rebar are being laid for the floor of the second story.
Here's where it gets a bit interesting. The Baptist church that is building the school wanted to buy the plot of land next door. It was sold out from under them to a Presbyterian church group. They started construction on a church using prefabricated steel beams. Well, they must have had an idiot for an engineer because after a lot of the steel framework was constructed it blew over and collapsed in a storm. It happened during the lunch break so fortunately nobody was hurt. It could have been a disaster. Much of the steel was bent which rendered it unusable. It's only good for scrap. Instead of having it hauled to a recycler they moved a lot of it onto the edge of the Baptist church property. It is necessary to construct a perimeter wall so the steel had to be moved back off "our" property. These beams are incredibly heavy and we did not have the use of a crane. It took between 10 and 20 men to move each piece with muscle power. It's actually quite dangerous work.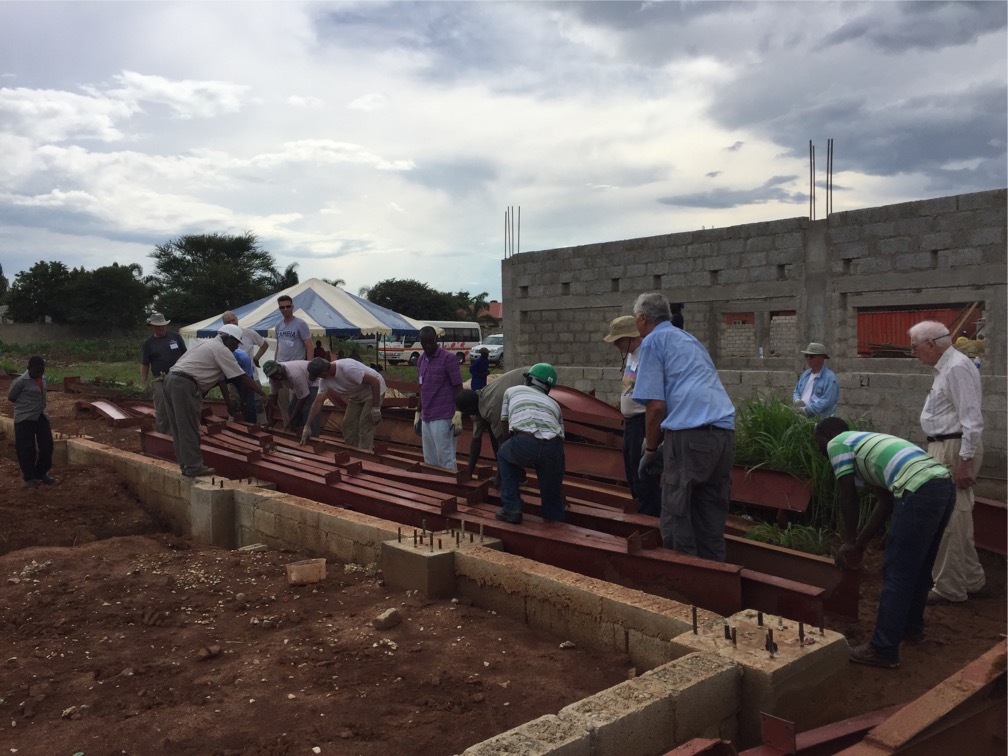 Starting to move some of the steel. There had to have been about 40 pieces that had to be moved, some larger than others.
In the evening we had a nice dinner at a restaurant with a varied menu including steak. The steak, while being a bit tougher that was is typically served in the U.S. was very tasty, probably because the cows are grass fed.