We arose early to begin the optional recreational side trip which is part of these projects. While it is optional and at extra cost everyone decided to participate. Essentially we are going to Livingstone to see Victoria Falls from the Zambia and Zimbabwe sides. We are also going to take a day to visit a game preserve in Botswana.
We hired a van for around $300US. It took about seven hours. It would have cost $250US per person to fly. The main roads are quite good in Zambia. Nobody complained about the extra time. All of us are seasoned travelers and therefore have learned to hate airports. I apparently slept most of the morning on the van so the trip did not seem onerous. It also provided us with the opportunity to see the rural countryside.
Zambia is about the size of Texas and is very sparsely populated outside of the cities. That is where there are small villages and people live in thatched huts or cheaply constructed structures. I presume they are mostly subsistence farmers. It is common to see a 50' or 100' strip of corn being farmed between the highway and the village.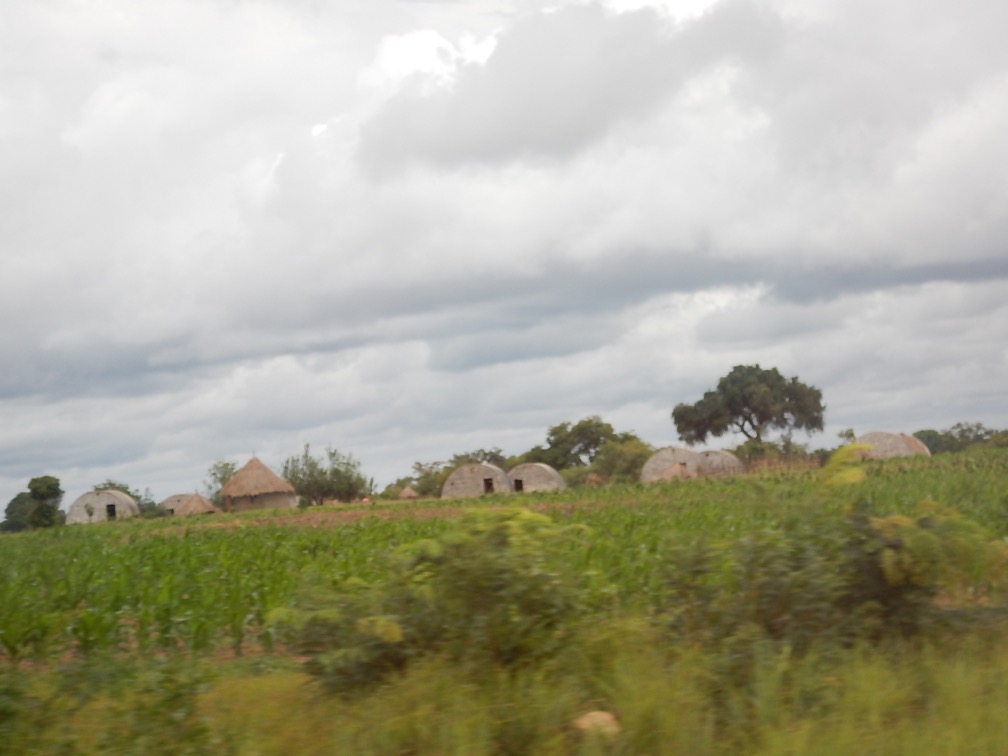 Not a great picture as it was taken from a moving van but you get the idea of a rural village and the farming.
After a couple of stops to stretch our legs we arrived in Livingstone. We stayed at the Oriental Swan Hotel which is owned an run by Chinese. Chinese are ubiquitous in Africa. They invested a lot of money and financed a lot of construction in Africa when times were good.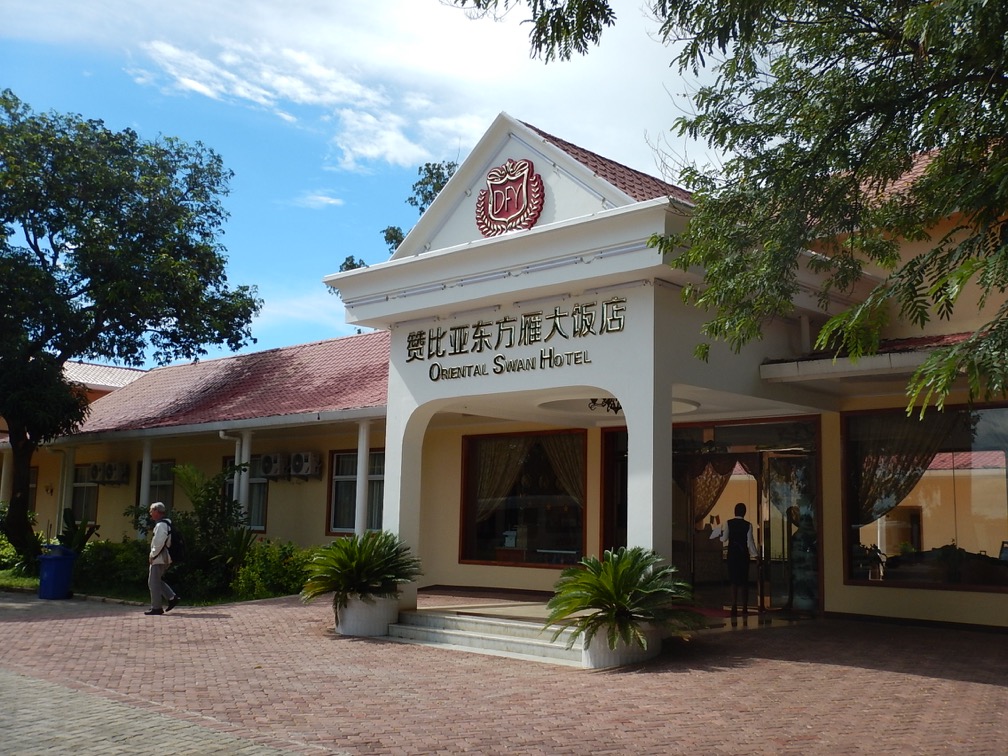 The Oriental Swan Hotel.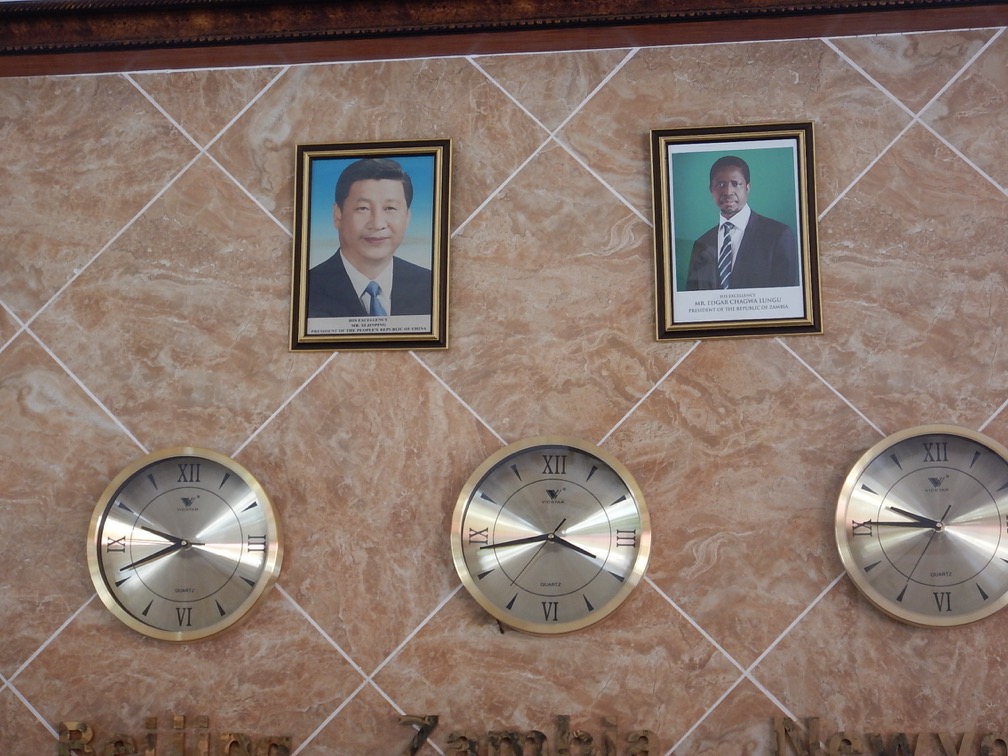 The front desk at the Oriental Swan Hotel. There hang the pictures of the President of China and the President of Zambia.
The hotel is nice and well maintained. The rooms are comfortable and there is good internet access. Mike negotiated a good rate probably because there aren't too many others staying here at this time of year. For dinner we went to Olga's restaurant in town that Trip Advisor rates as one of the best in Livingstone.
This sign was hanging outside the restaurant. I am amazed at how many places serve crocodile.
Of course we were pretty wiped out after the long travel so it was an early night.